Umineco worshiped this prince.
I got it by part-time job I thought this is a great (American) benefit!
I haven't been there so far,
I keep talking about Egypt every day.
I think it's the Japanese economy.
I believe so.
Put important things in plastic cases, decorate and worship.
I'm thinking that stuffed animal would be nice.
I'm telling you that if you break all of those things in the cases and you'll hear about my mother.
Do you say that she is Japanese?
She says she wants to play with God.
Children say "Let's play together with stuffed animals".
She breaks all of those God,and tells me she's my mother.
She says God is her baby in her house to worship her.
Anyway, what kind of god are Japanese for me?
Then I think all Japanese people are already in the shop like this.
Take a trip or give food or something that humans eat,
it gets dirty more and more.
蛙の歌
I have to run away to somewhere with God,renting houses here and there..
The company president knows Egypt and is kind.
I respect the current US president, corporate businessman.
So Japan will need the expansion of US military base in Japan.
NIKKEIの社説
Capital Light transmitting signal 18

Esna、"Electricity Bridge"
Do you have palace Israel?


What's this..?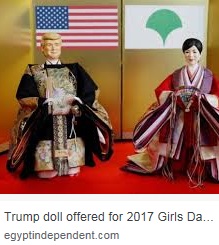 Escaping is the Great Adventure of the Prince Horus of the Sun?
南の国の王子さま


Is the category of this article a phantom of the Hittite Empire? why?
プリンセス物語その後
新潮的活動記事のまとめ