・追記を書きました。
・発掘中の古代中東史からカテゴリーを変えました。
---
2014/10/11 01:10:27

エジプト新王国時代にイスラエルという国は滅亡したそうです。
それを示す証拠があるそうです。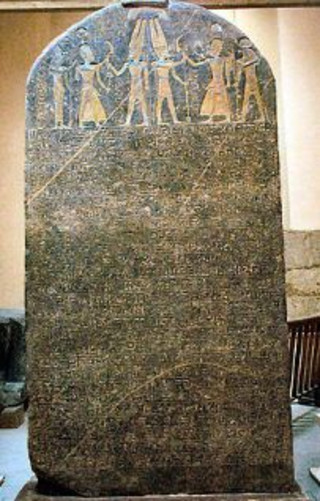 本文はヒエログリフで刻まれています。
エジプトの王が全てのイスラエル人を根絶やしにしたことが記されているらしいです。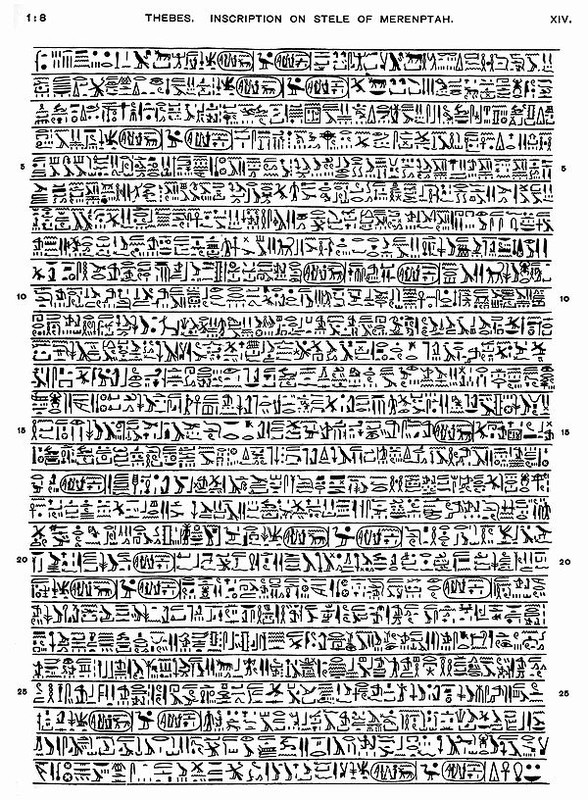 新王国時代はカルナック神殿の大規模な拡張工事が行われたそうです。
これは、過ぎ去った歴史の話ではないのです。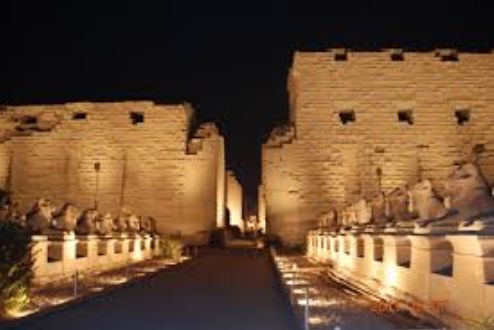 جندي شجاع جريء! "الظلام!"
يجيبني.
ما هو الضوء؟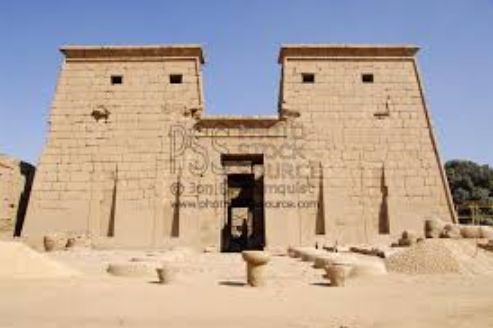 イエス・キリストの出現はその後のことだそうです。
彼の言う神とは、唯一神で、彼はその唯一の子供だと主張したわけです。
今でもキリスト教では神といったら天の上にいるらしい唯一つの存在を指すわけです。
中国人がヴァチカンにやってきてキリスト教が出来ると言い張ったらしいけど、結局自分を神だ、神だという宗教を支援し始めた。
子供は天の上にいるキリスト1人だっていうのが宗教だから・・・。
要するに、神に子供を生ませちゃいけないんだよねー。
どうして、神がその住居を離れて地上に光臨してるわけ!?
何で日本語の学校通ったりアメリカ留学してるわけ!?
うみねこは米軍の兵隊とも一度も会って話したことないーから、何で親しげに電話番号とか教えてもらえるわけぇ~!?って思うし、うらやましぃわ~。
「普通は地上に存在していない感じがするよ!」とか声かけてやればいいわけ?
でもね、
下賤の民が金持ちとか、神になろうとしても無駄なのよね~。
要するにね、
「神様と話したいの?普通は無理でしょ」って言っているわけよ。彼らは・・・
イエス・キリストは何ていうかしらね。
今日も大日本帝国の神風使いの子供がわんさか生まれて、「みんな優秀ですから」とか「だから、人と違うきれいなデザインの車に乗ってます」とか言ってるわけよ。
あら本当に神様は何もかもとてもきれいなのね、アメリカから配給された製品じゃないし、日本人が持っていない種類の製品だわ!
それにしても、神なのに教育が必要っていうのはどういうことなの?!
向こうの世の中、オックスフォードにいかないと認められないらしーのよね!

沢山の内戦の写真を貼っていて思うのですが、

最初は、あのゲームのネタか?
それともあのゲームのネタか?

と思っていました。

「あー!そういうの好き!!」

って言う人は多くて・・

芸術文化の流行に古代の文化が復活したのかなぁ・・
古代エジプト幻想なのかなぁ・・と思っていました。

F.Fに出てくるこのカルナック神殿の中(?)に、アメン神殿があったんだそうです。
(アメン神は、)キリスト教の人がよく十字を切って唱える「アーメン」という呪文の元になった神様で、カルナックに神殿があったんですね!





上に書いたgoogle翻訳のアラビア語はあっているのかな?
google翻訳と辞書で英語の文も作りました。




カタコンベでは死者を弔う儀式が必要。
Dead need a ceremony that consoles the spirits of them in catacombs.


The Fate of Minorities in Post-ISIS Syria and Iraq


ネクロポリスでは死者に話しかけられる。
死者は知識や知恵を有していて、「冥界へ案内してやる」と言う。
冥界は、地上よりももっと低い場所にあり、
1日中暗闇に覆われており、
カルナック神殿は、冥界を地上に体現した。
夜には光が灯り、訪問者を迎え入れる。
But you may be talked by dead people in necropolis.
He has the knowledge and wisdom.
He may tells you "the infernal darkness that you can see give you a tour for me?"

His place has no daylight all day where is lower than the ground.
This tenmpe embodies it,the lights sounds like a bell in the night
and he asks the visitors.
جندي شجاع جريء! "الظلام!"
يجيبني.
ما هو الضوء؟
参考資料
ものみの塔 神の目的におけるイエスの比類のない役割を正しく認識する


・Laodicea on the Lycus


Revelation, (King James Version) Chapter 3

14 And unto the angel of the church of the Laodiceans write; These things saith the Amen, the faithful and true witness, the beginning of the creation of God;

15 I know thy works, that thou art neither cold nor hot: I would thou wert cold or hot.

16 So then because thou art lukewarm, and neither cold nor hot, I will spue thee out of my mouth.

17 Because thou sayest, I am rich, and increased with goods, and have need of nothing; and knowest not that thou art wretched, and miserable, and poor, and blind, and naked:

18 I counsel thee to buy of me gold tried in the fire, that thou mayest be rich; and white raiment, that thou mayest be clothed, and that the shame of thy nakedness do not appear; and anoint thine eyes with eyesalve, that thou mayest see.

19 As many as I love, I rebuke and chasten: be zealous therefore, and repent.

20 Behold, I stand at the door, and knock: if any man hear my voice, and open the door, I will come in to him, and will sup with him, and he with me.

21 To him that overcometh will I grant to sit with me in my throne, even as I also overcame, and am set down with my Father in his throne.

22 He that hath an ear, let him hear what the Spirit saith unto the churches.



-------------------

2 Corinthians Chapter 1

1 Paul, an apostle of Jesus Christ by the will of God, and Timothy our brother, unto the church of God which is at Corinth, with all the saints which are in all Achaia:

2 Grace be to you and peace from God our Father, and from the Lord Jesus Christ.

3 Blessed be God, even the Father of our Lord Jesus Christ, the Father of mercies, and the God of all comfort;

4 Who comforteth us in all our tribulation, that we may be able to comfort them which are in any trouble, by the comfort wherewith we ourselves are comforted of God.

5 For as the sufferings of Christ abound in us, so our consolation also aboundeth by Christ.

6 And whether we be afflicted, it is for your consolation and salvation, which is effectual in the enduring of the same sufferings which we also suffer: or whether we be comforted, it is for your consolation and salvation.

7 And our hope of you is stedfast, knowing, that as ye are partakers of the sufferings, so shall ye be also of the consolation.

8 For we would not, brethren, have you ignorant of our trouble which came to us in Asia, that we were pressed out of measure, above strength, insomuch that we despaired even of life:

9 But we had the sentence of death in ourselves, that we should not trust in ourselves, but in God which raiseth the dead:

10 Who delivered us from so great a death, and doth deliver: in whom we trust that he will yet deliver us;

11 Ye also helping together by prayer for us, that for the gift bestowed upon us by the means of many persons thanks may be given by many on our behalf.

12 For our rejoicing is this, the testimony of our conscience, that in simplicity and godly sincerity, not with fleshly wisdom, but by the grace of God, we have had our conversation in the world, and more abundantly to you-ward.

13 For we write none other things unto you, than what ye read or acknowledge; and I trust ye shall acknowledge even to the end;

14 As also ye have acknowledged us in part, that we are your rejoicing, even as ye also are our's in the day of the Lord Jesus.

15 And in this confidence I was minded to come unto you before, that ye might have a second benefit;

16 And to pass by you into Macedonia, and to come again out of Macedonia unto you, and of you to be brought on my way toward Judaea.

17 When I therefore was thus minded, did I use lightness? or the things that I purpose, do I purpose according to the flesh, that with me there should be yea yea, and nay nay?

18 But as God is true, our word toward you was not yea and nay.

19 For the Son of God, Jesus Christ, who was preached among you by us, even by me and Silvanus and Timotheus, was not yea and nay, but in him was yea.

20 For all the promises of God in him are yea, and in him Amen, unto the glory of God by us.

21 Now he which stablisheth us with you in Christ, and hath anointed us, is God;

22 Who hath also sealed us, and given the earnest of the Spirit in our hearts.

23 Moreover I call God for a record upon my soul, that to spare you I came not as yet unto Corinth.

24 Not for that we have dominion over your faith, but are helpers of your joy: for by faith ye stand.